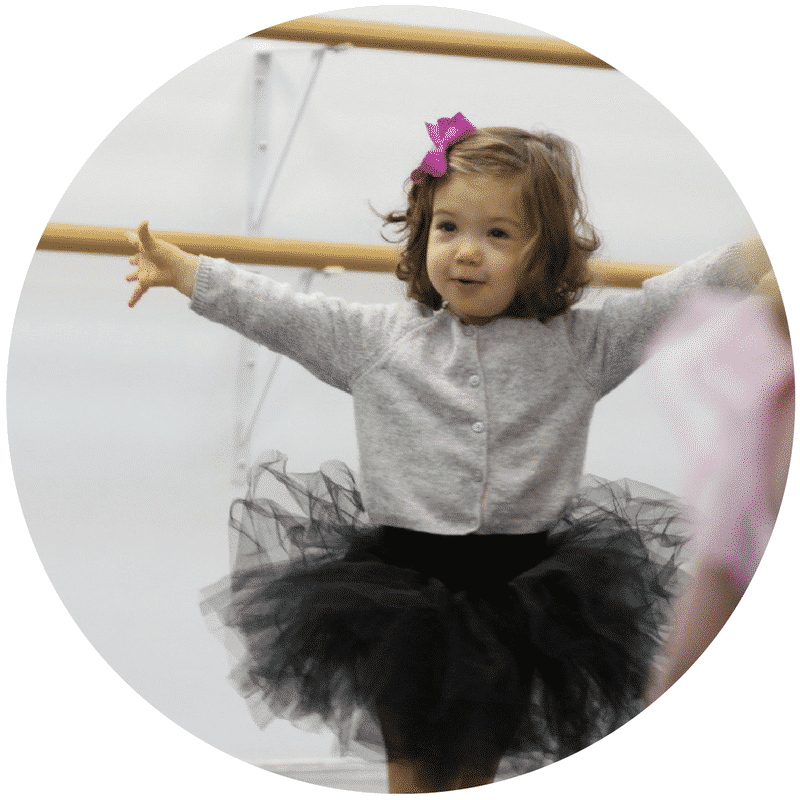 Watch your little one discover the joy of dance in our adorable toddler classes! Tiny dancers thrive in an engaging introduction to movement as we dance and sing along to classic and new children's songs. Nurturing teachers guide little ones through playful dance games and use exciting props to explore new movements. Children are so engaged in the class, they don't even realize they are developing coordination, listening skills, musicality, and learning to follow along with a teacher. Making dance class friends, they will build their social skills and get to share an activity they love.
Your pride and joy will blossom as they progress with each and every class! All classes are taught by instructors who adore little ones and are experienced with the tiniest dancers. Little ones get a boost of confidence as their encouraging teacher celebrates their achievements, no matter how small!
See our class descriptions below to choose the right class for your little dancer!
Subscribe below to stay in the loop on important info about our toddler classes!
Below: MC – list signup – simple – toddler classes list