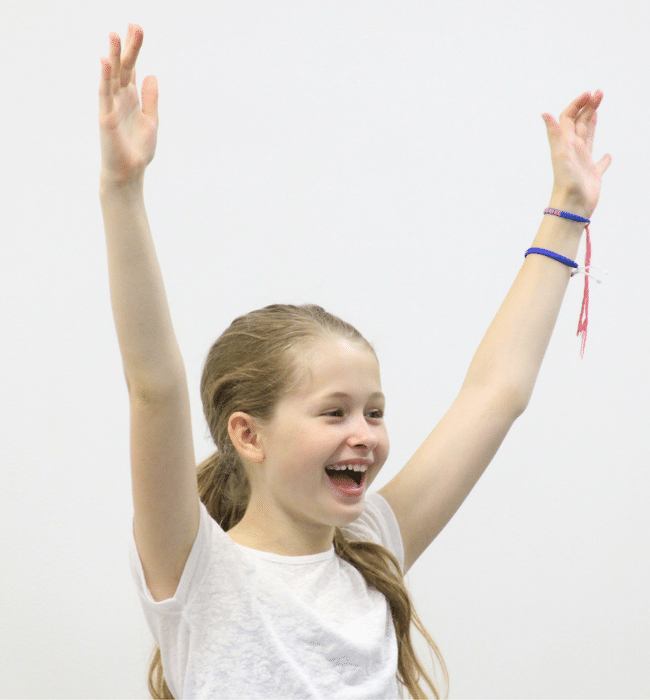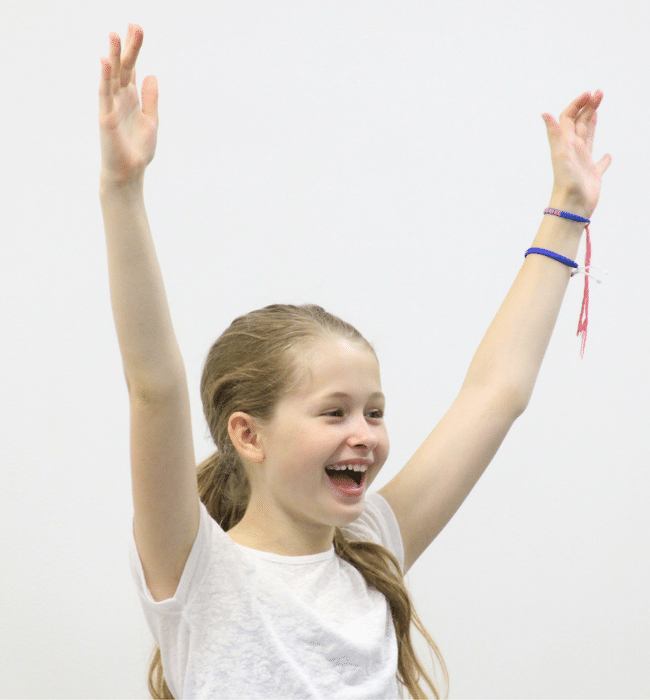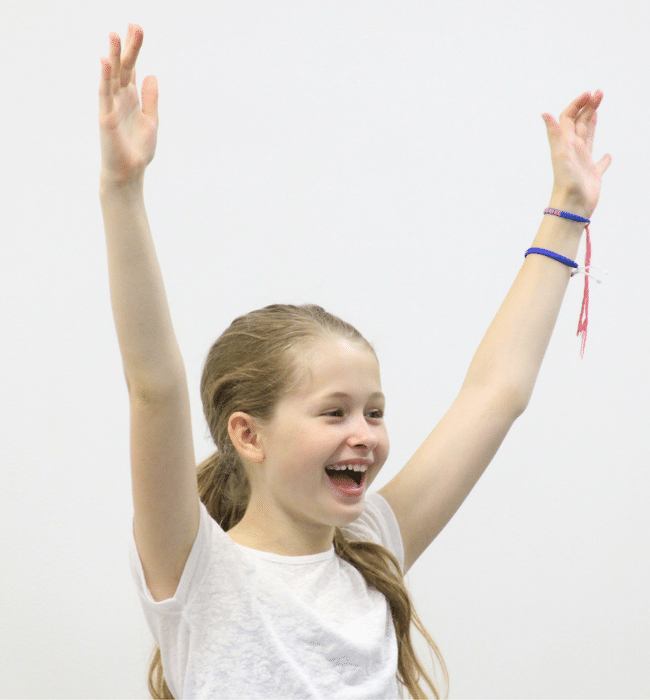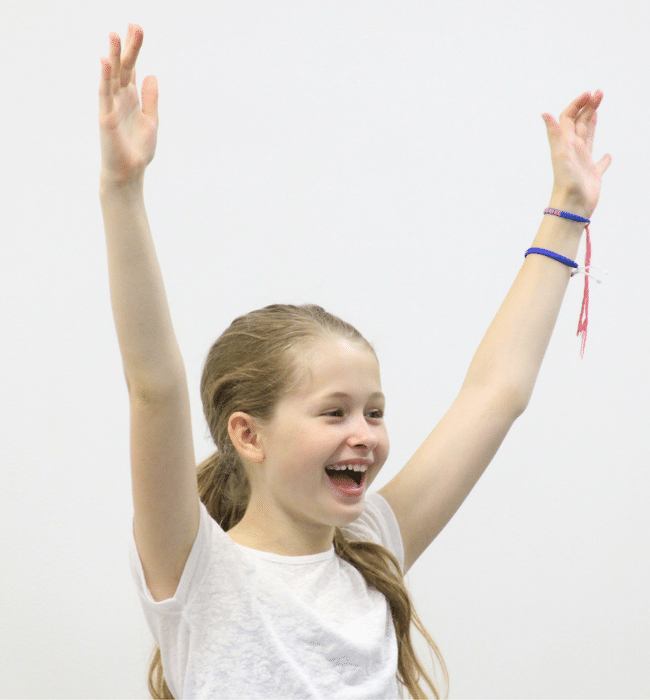 Road To Stardom Program
All of our 3 & up classes are part of our Road to Stardom Program. Our program is focused on continual progression and improvement:
​Introduction to concepts and technique
Improve and build confidence
Put that technique into choreography
Performance which allows children to blossom and showcase their talents!​​
Our goal is to build confidence through performing, so our dancers perform in two showcases each season!
Students are encouraged and nurtured as they are introduced to proper, age-appropriate technique in a positive and supportive learning environment. Our experienced teachers will help your child gain confidence, coordination, social skills, discipline, and musicality in a fun and engaging program! Enrollment is limited to 10 students per class so each dancer can receive individual attention.
 Benefits of dancing at ABC's…
We offer more time in class- your child's development is our first priority!
​40 weeks of instruction per season
We take limited time off for holidays! We are open all weekend and Monday holidays and over Spring break. We only take one week off over the holidays, which we don't charge tuition for
All classes are a full hour unless specifically a 45 minute class
Unlimited make-ups for missed classes
Why? So your child doesn't miss out on classes! More time in class gives your dancer the opportunity to flourish and leads to faster improvement! It all adds up!
More great benefits!
TWO beautiful performances each season! (Winter & Spring)
Photoshoot with a professional photographer for class and individual pictures
​​Dancers will receive a FREE ABC's of Dance t-shirt!
Exclusive discounts on camps, intensives, workshops, and birthday parties!​
Easy to switch classes (prior to recital costumes being ordered)
No substitutes or switching teachers
 Inclusive pricing to make your life simpler
And more!
"When my daughter started ballet at ABC's of Dance at 8 years old, she was a shy and sometimes clumsy little girl.  In the last three years, under the careful watch of her teacher Ms. Katie, my daughter has grown into a graceful and skilled ballerina, as well as a confident tap dancer.  We credit Ms. Katie in inspiring in her a love and devotion to dance. I never imagined the impact starting to dance at ABC's of Dance would have on her. She is motivated, determined and focused in her devotion to all types of dance, which we believe has all been fostered through her time at ABC's of Dance." 

-Molly C
Ballet II & III
Ballet is the foundation of all styles of dance and is known for being the most graceful form of dance. Students will focus on proper body alignment and positioning, turnout, pointing toes, and learning terminology. Ballet is based on repetition in order to master movements and dancers practice the same technique throughout their ballet education. Ballet dancers practice pliés and tendus whether they are 3 years old or professionals in a ballet company.
Dancers are expected to pay attention, be respectful, and try their best. However, we believe that teaching in a positive way is the best philosophy when it comes to explaining technique and corrections. Ballet is hard enough as it is! Dancers respond much better to patience, encouragement, and understanding.
Ballet II*
Ballet III – Pre-point/Pointe*
*Audition only
Tap III
Tap is so fun! Learning rhythms with your feet is a great way to develop musicality. Tappers will also develop coordination and balance. Tap can be challenging, but dancers will build confidence and feel a sense of achievement as they master steps and gradually progress to more difficult technique. We will take what we have learned and put it into a fun routine! Warning: Tap is addictive, and your dancer will most likely compulsively practice their tap steps everywhere they go!
*Audition only
New tappers will take the Tap I class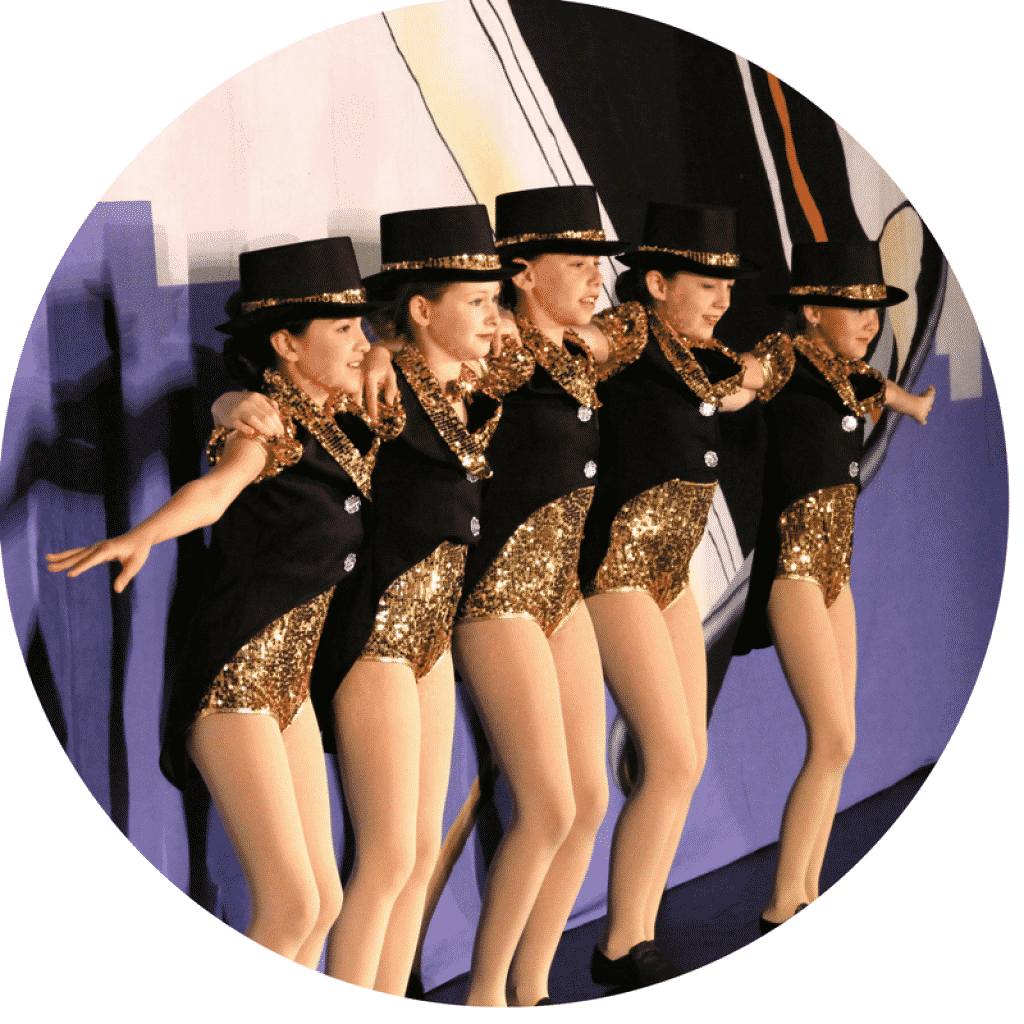 Jazz II & III

Ages 9 & up
If your dancer wants to take a class that is more upbeat and less structured than ballet, but also wants to learn some dance technique, Jazz is the class for them! Jazz dancers will learn leaps, kicks, turns, and fun routines to current, age-appropriate music. Jazz is seen in many Broadway shows as well as "So You Think You Can Dance". Your dancer may just be starting their journey to the bright lights of Broadway!
*Audition only
Hip Hop

8 & up
Hip Hop is one of the most popular styles of dance! It is fast, high energy, and a lot of fun. Dancers will learn hip hop and break dancing steps as well as working on routines to current popular songs. This class is always age-appropriate from the music played in class to the steps we teach the dancers. Both experienced and new dancers will love learning this trendy style of dance!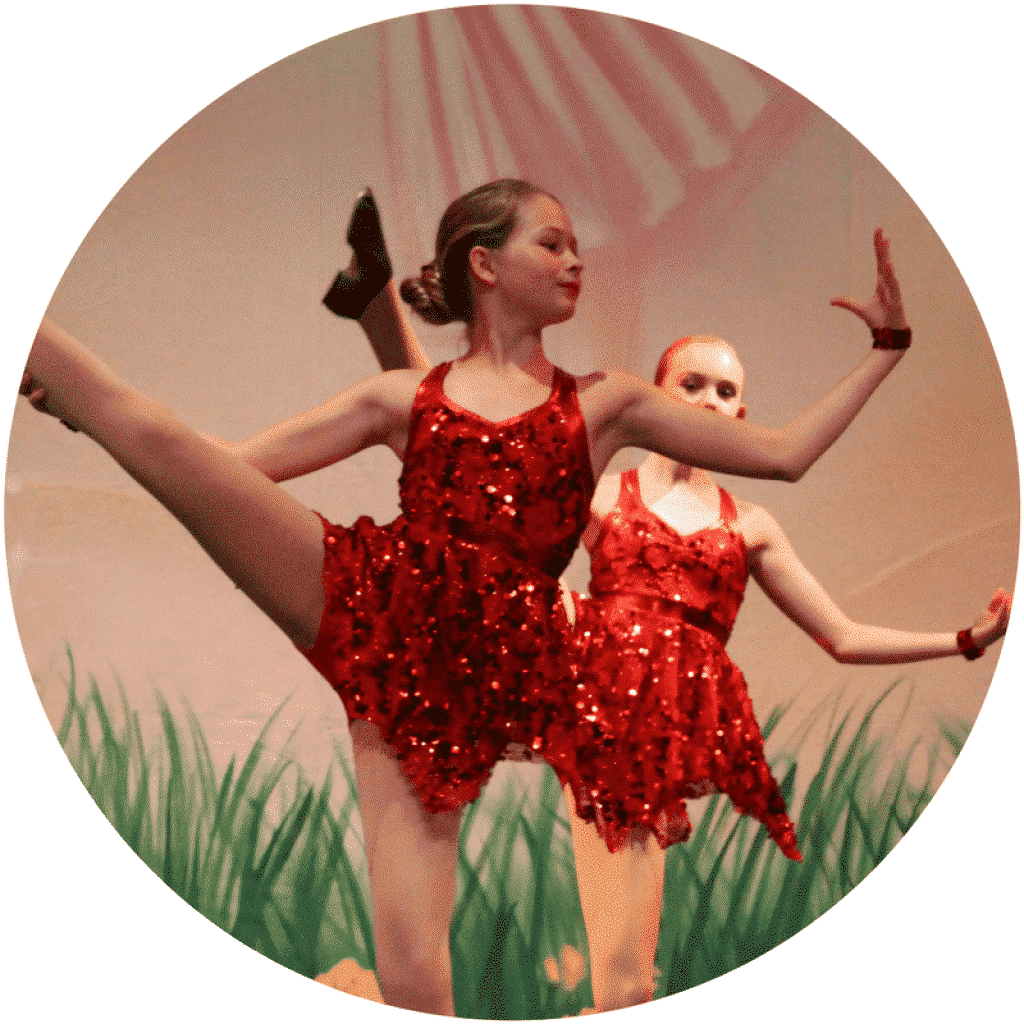 Contemporary

9 & up
Contemporary is one of the most expressive styles of dance, incorporating modern, jazz, lyrical, and ballet. Dancers love getting to explore and convey their emotions through movement. It is many dancers' favorite style- everyone loves it!
Contemporary isn't easy and requires previous ballet or jazz experience. Dancers wanting to take this class must also take a technique class (ballet or jazz).
*Audition only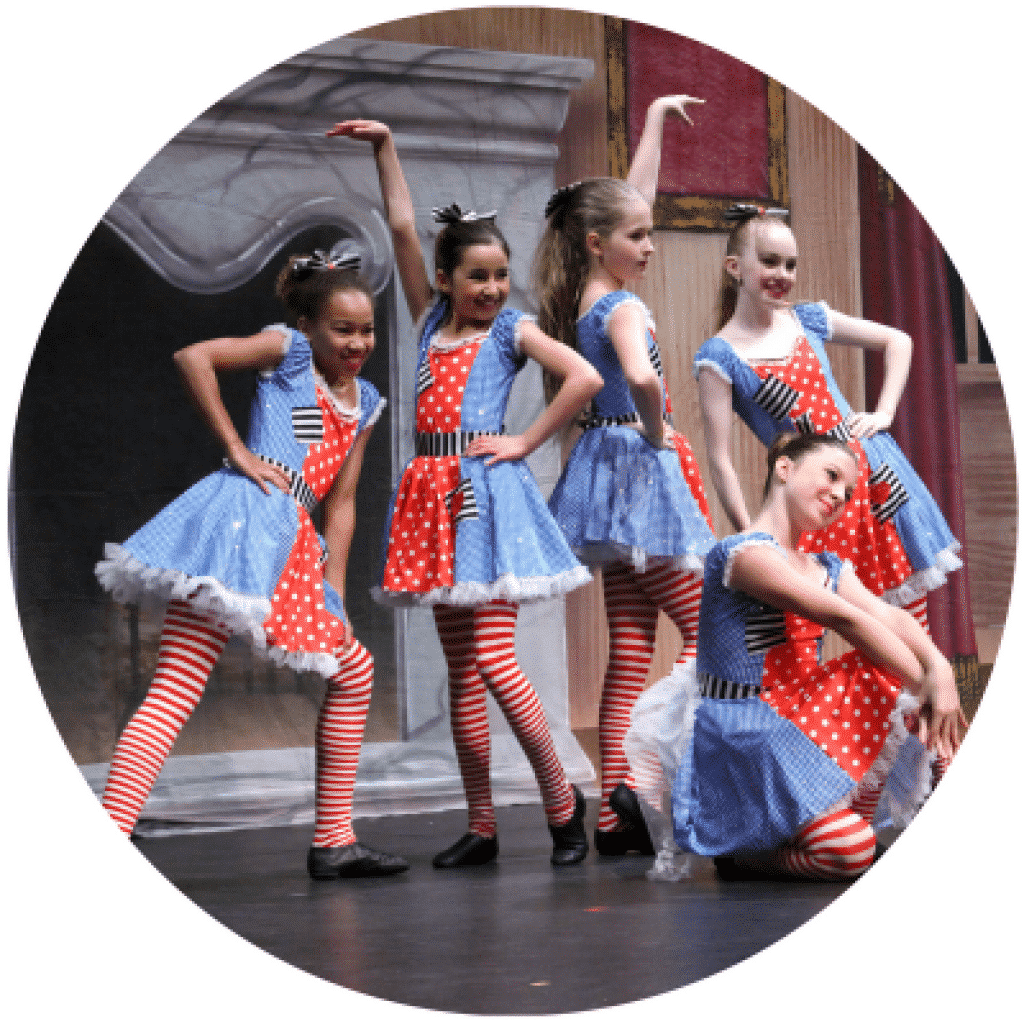 Dance Troupe
Our Dance Troupe is an awesome team of dancers who perform around the community representing ABC's of Dance!
Dancers must take at least one technique class (ballet or jazz) in addition to the Dance Troupe class.
*Audition only
Would you like to learn more about joining our Dance Troupe?
Contact us for more info!